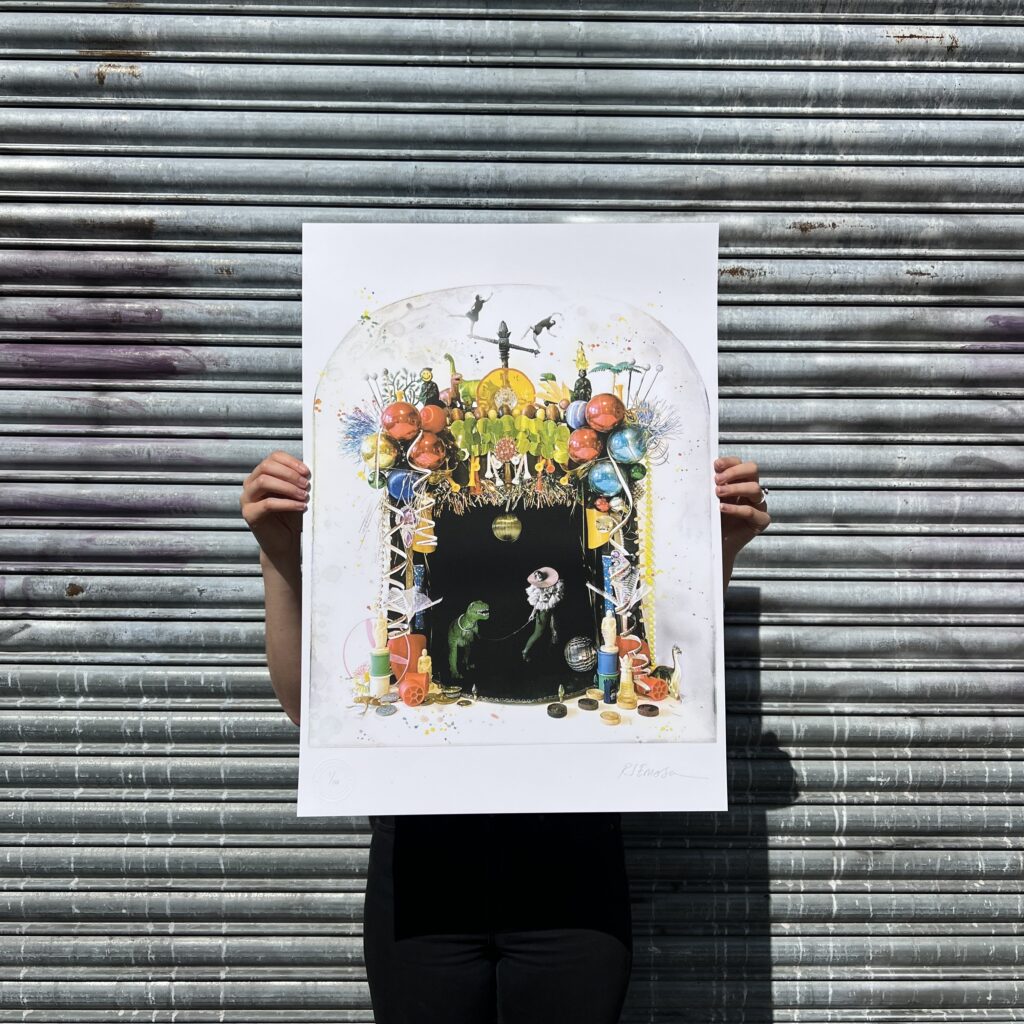 New exclusive print for Print Club London's exhibition Blisters: Time To Play!
All artwork will be available for the ONE-NIGHT-ONLY price of £50 each.
Any remaining prints will be available for £100 online after the event, so RSVP now for the best value!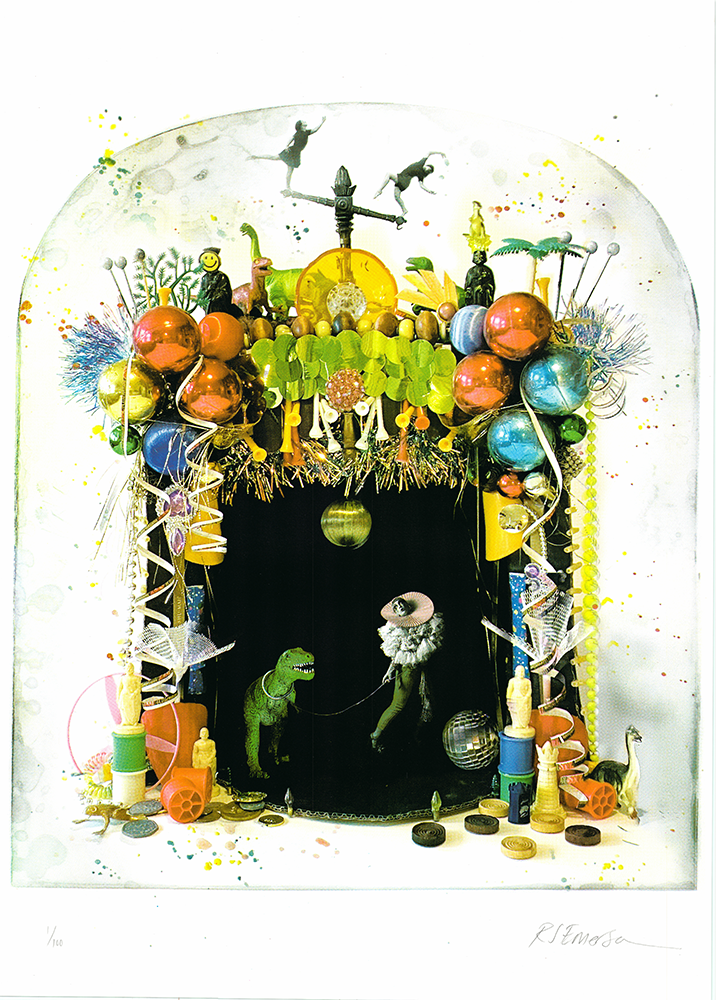 A colourful celebration of play and the bizarre 
The theatre set is handcrafted from a humble cardboard box and transformed using ephemera collected in my studio over time (and a few toys stolen from my children too)!
The clown-like figure is performer Carley Hague, photographed in my studio. I hand-made the ruff for the photo shoot, every inch of this print is a labour of love, from the hand glued macaroni and baubles to the 4 colour screen print technique.
All the World's A Stage
CMYK , 4 colour screen-print on heavyweight paper
50 x 70 cm
Edition of 100
£50 on the opening night, £100 each after
Exclusive to Print Club London
Available exclusively from Print Club London.