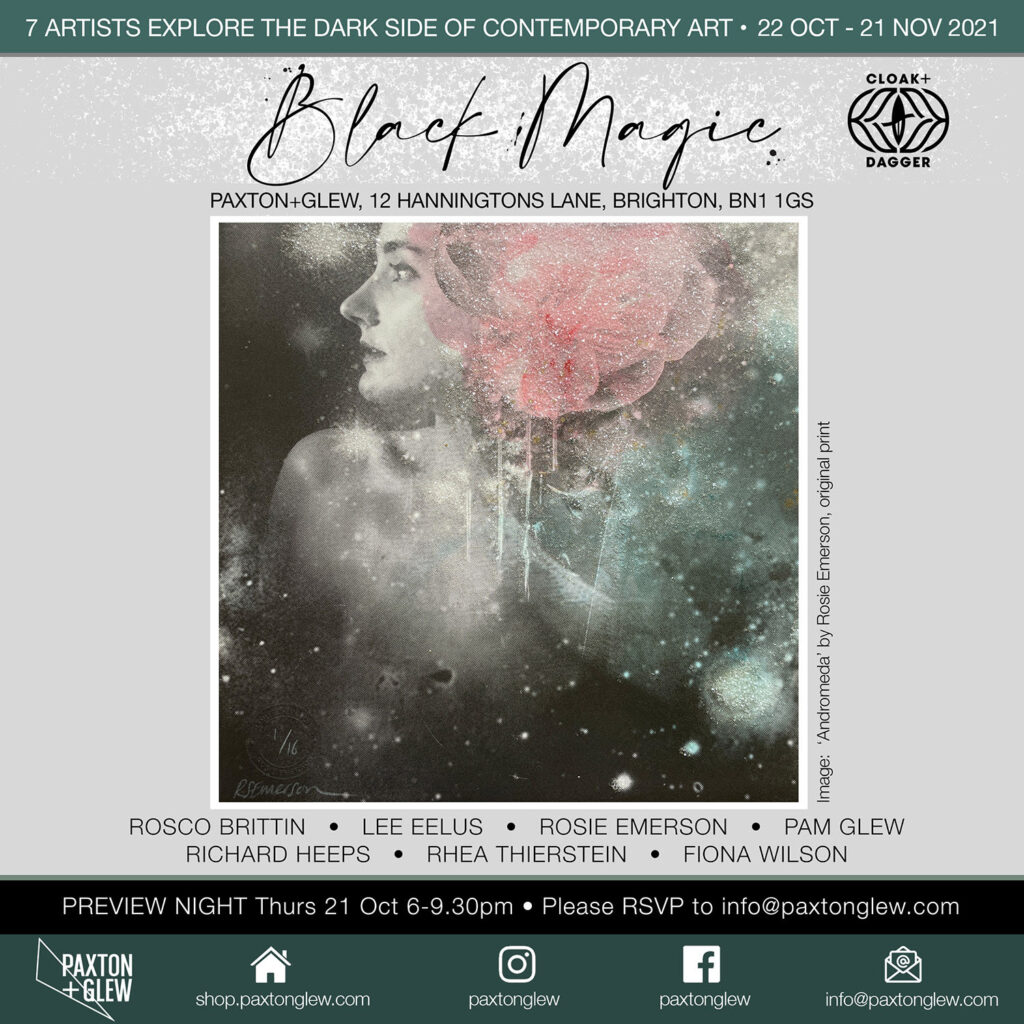 I'll be taking part in a group exhibition titled Black Magic at Brighton gallery Paxton + Glew alongside artists Lee Eelus, Rhea Thierstein, Fiona Wilson, Pam Glew, Rosco Brittin, & Richard Heaps.
Black Magic is a show bringing together seven UK artists who take inspiration from the dark, mythology and the ephemeral.
The exhibition will run from the 22nd October - 21st November, more details on the Paxton + Glew website.
Preview night 21st October, 6-9pm. Please RSVP to info@paxtonglew.com