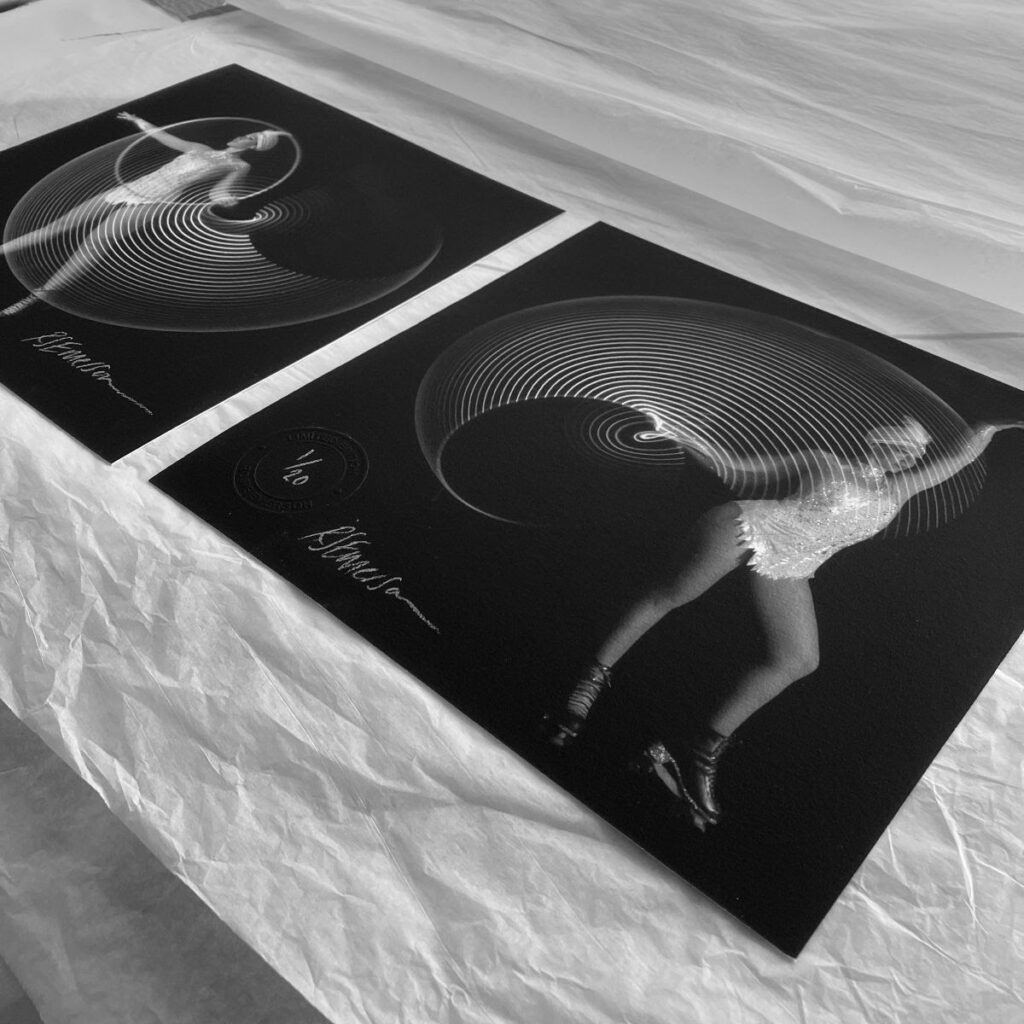 It is my last print release of the year, and I am very excited to reveal two brand new long exposure photographs from a recent photoshoot with performer Kiki La Hula. Prints will be available to buy at 'Its a Pattern' Art Car Boot Fair courtesy of Smithson Gallery.
The online event selling lots of fabulous art (full line up below) is taking place 1st December for early access ticket holders only, and  2nd - 4th December you can access it and purchase for free, just visit Art Car Boot Fair website and find my name.
" In somewhat of a departure from her signature style, these mesmerising new photographic prints from Rosie Emerson depict a circus performer spinning a hula hoop. Harnessing the tricks of long exposure photography, the repeating circular patterns are created through light and movement. The monochrome aesthetic lends a stylistic nod to Man Ray, and film noir, whilst retaining a contemporary spin and the artist's ethereal flair."